HOW TO USE
STEP 1: WET THE BAG, THEN WRING IT OUT.

Vejibags establish a moist, breathable environment for your produce. To begin, wet the bag and then wring it out so that it is just damp. 

STEP 2: RINSE VEGETABLES.

Rinse your vegetables carefully, remove any damaged areas, and then gently shake off any excess water. If you're washing lettuces or greens, there's no need to spin. Let your Vejibag do the work! 

STEP 3: STORE AND DAMPEN AS NEEDED. 

Store in the main compartment of your refrigerator or in a slightly opened crisper drawer. When the bag dries out after  several days, re-wet slightly by running it briefly under the faucet, vegetables and all. 
HOW IT WORKS
Just like cut flowers, vegetables need water to stay vibrant.
The key to keeping veggies crisp is moisture. When damp, the cloth Vejibag keeps moisture-loving vegetables moist and crisp in a breathable but high humidity environment. Moisture slowly evaporates from the surface of the bag to circulate air and keep the vegetables "breathing." Similarly to the spritzers in the produce section of the grocery store, the slightly moist environment of the bag keeps vegetables crisp far longer than vegetables stored in a plastic bag.
SHOP NOW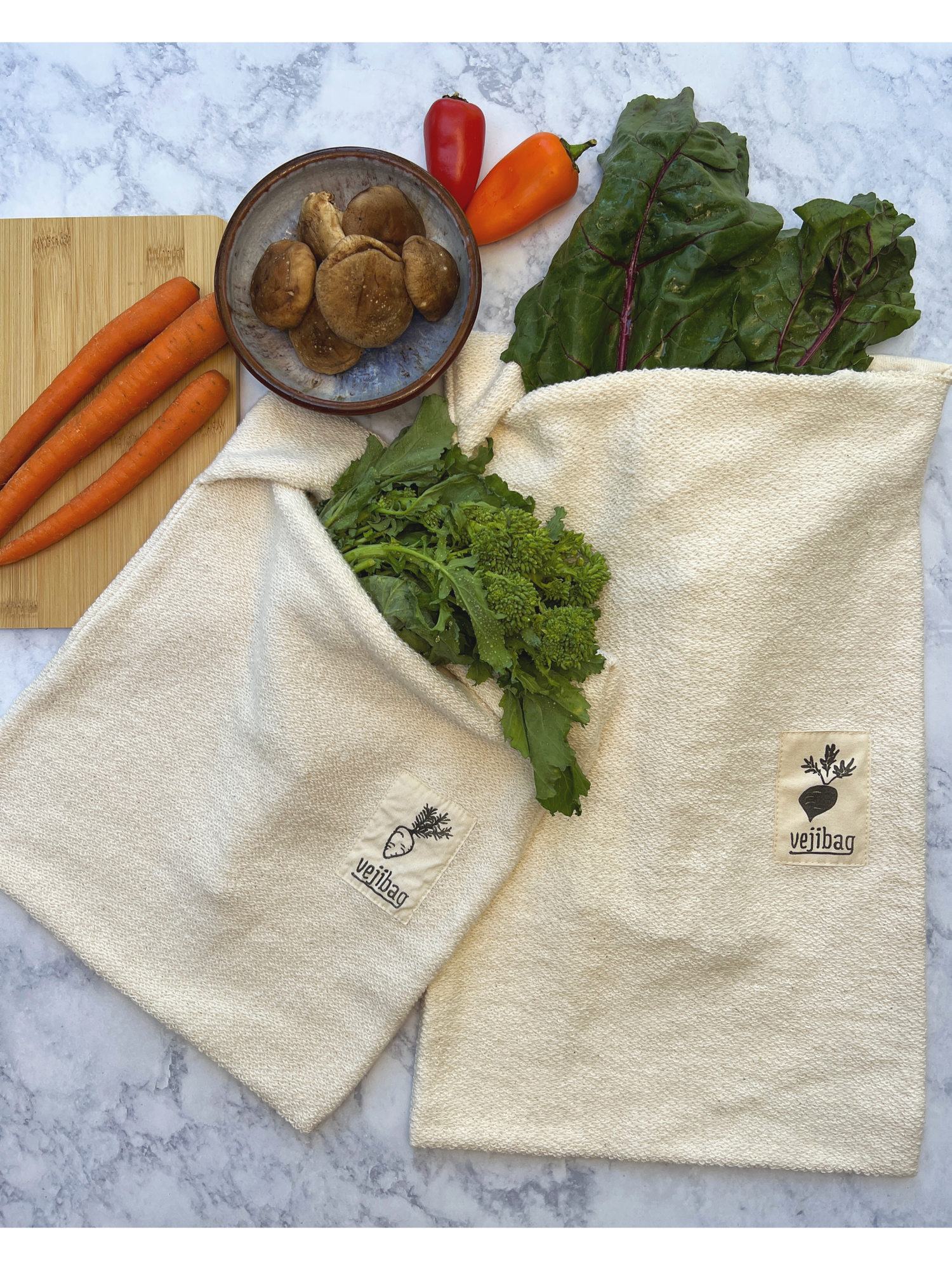 "THESE VEJIBAGS ARE INCREDIBLE. THEY ACTUALLY KEEP VEGGIES FRESH! EVEN CUCUMBERS THAT HAVE BEEN CUT INTO. EVEN CHERRY TOMATOES. LOVE THEM!" -JULIE C.
"I HAVE TRIED MANY DIFFERENT METHODS TO KEEP MY GREENS FRESH AND THESE ORGANIC CLOTH BAGS WORK THE BEST OF ANY METHOD. ACTUALLY, I WAS QUITE SURPRISED TO TAKE OUT CLEAN, FRESH, CRISP GREENS, AFTER SO MANY DISAPPOINTMENTS OVER THE YEARS. I AM REALLY GLAD THAT I MADE THIS PURCHSE. THEY ARE WELL WORTH IT IF YOU LIKE YOUR SALAD GREENS, CELERY, ETC!" - ALLYSON B.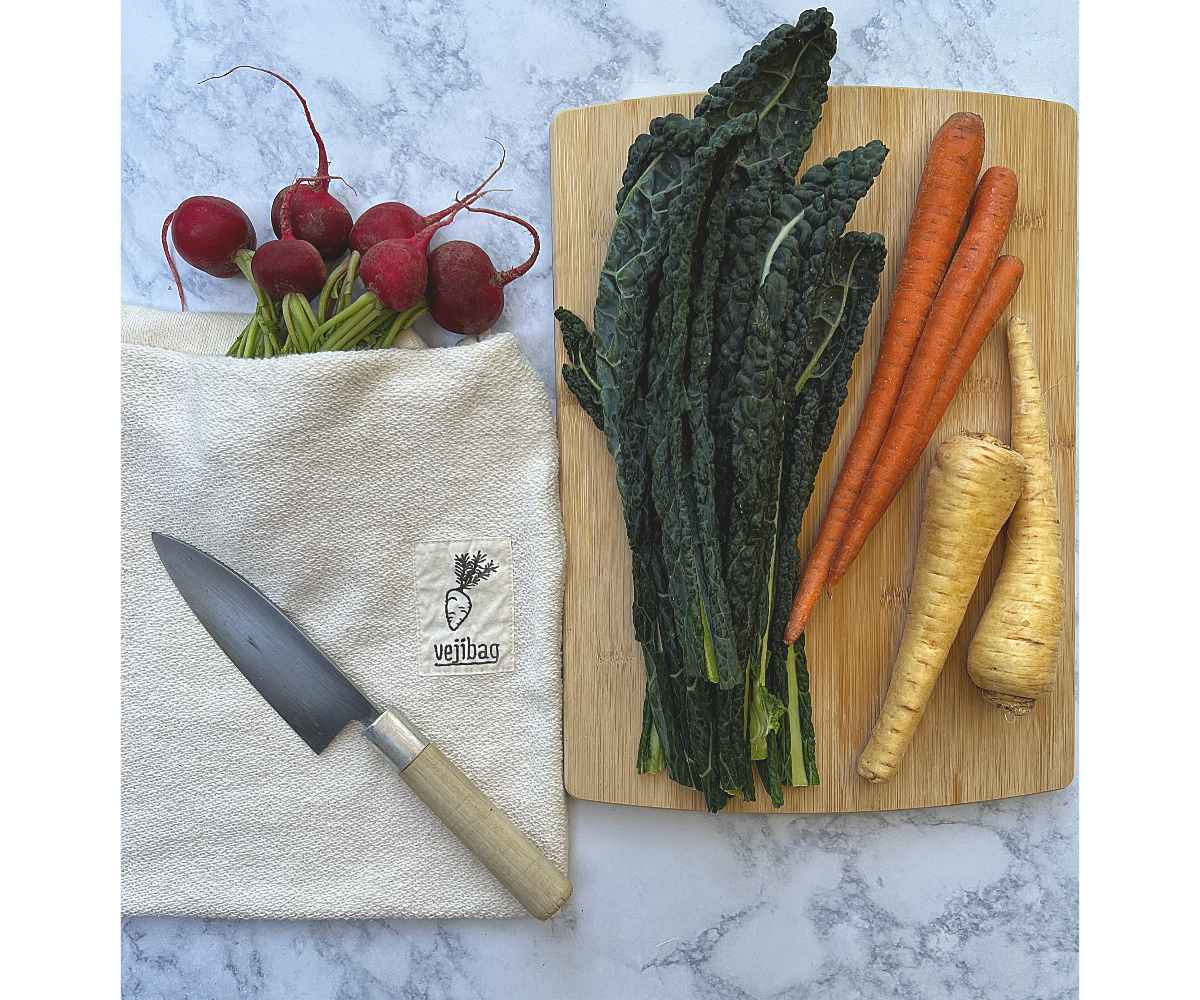 VEGGIES STAY FRESHER THAN EVER
Plastic bags and containers keep too much moisture in - sealed plastic does not allow vegetables to breathe. This sets up an environment where ethylene gas concentrates and that promotes rotting. We've all picked through slimy spinach or pulled plastic bags from the crisper drawer that are full of limp carrots or yellowed broccoli. It's always such a disappointment and leads to so much food waste! Vejibags not only prevent this type of rotting, but keep your produce fresh and vibrant for up to two weeks longer than conventional methods of storage.
SHOP NOW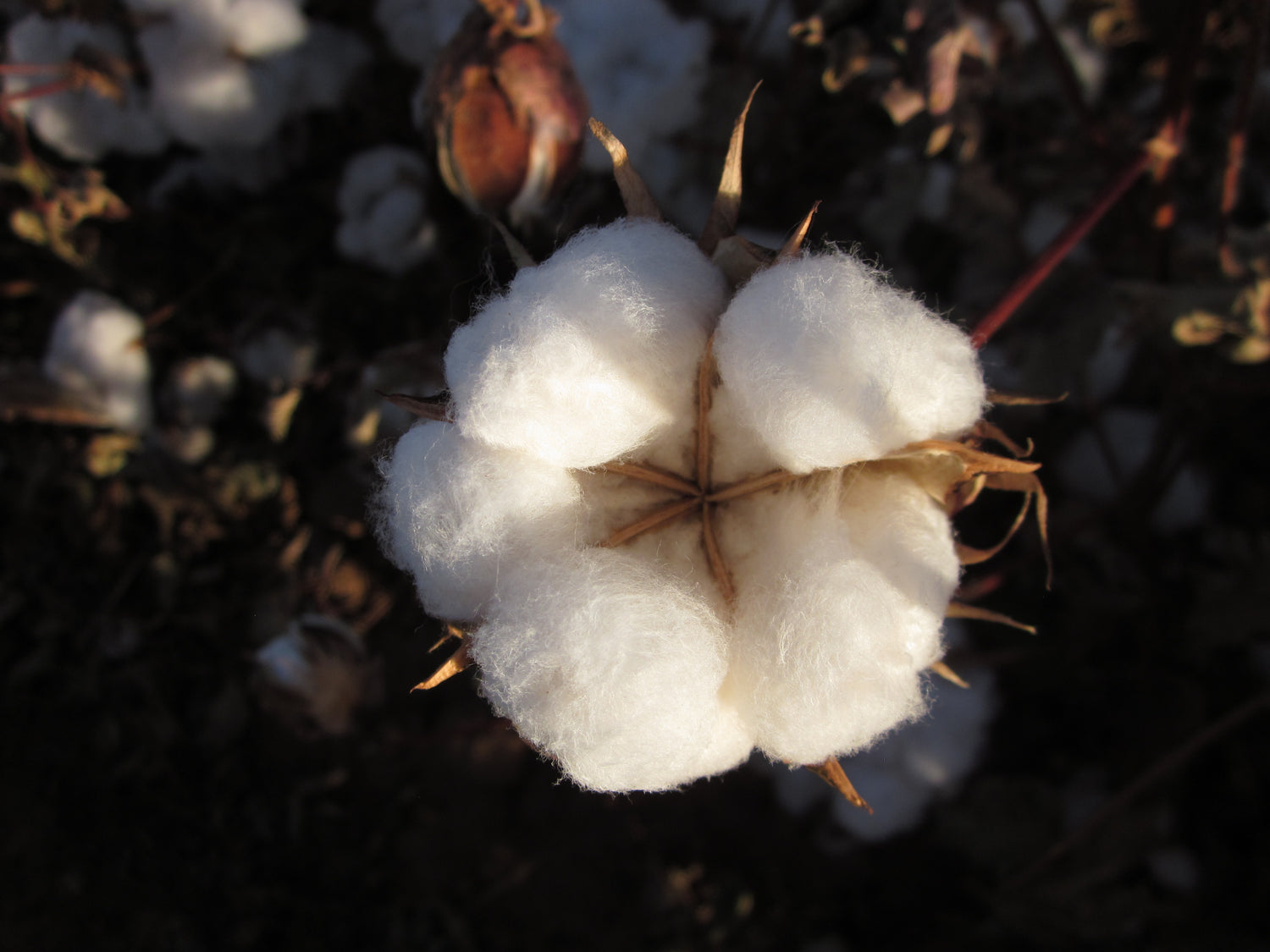 HOW IT'S MADE
Vejibag is based in North Carolina, where all of our manufacturing takes place. Our bags are made from 100% Certified Organic Raw Cotton, which is sourced from Texas Organic Cotton Marketing Coop, one of the few certified organic cotton farms in the United States.
The making of our bags all takes place in North Carolina in worker owned facilities. Everything in our chain of production - from the spinning of our threads to the knitting and finishing of our soft terry fabric - happens in partnership with these facilities and is overseen by Spiritex of Ashevillle, NC.
Finally, the cutting and sewing of Vejibags is completed in partnership with Opportunity Threads, another worker owned facility based in Morgnaton, NC. Meanwhile, our cotton twill labels are printed with a water-based non toxic ink through another small NC based company.
Vejibag has always been transparent about our materials and chain of production and strives to operate on a non-zero-sum philosophy where the goal is that everyone wins: customers, employees, contractors, and the planet.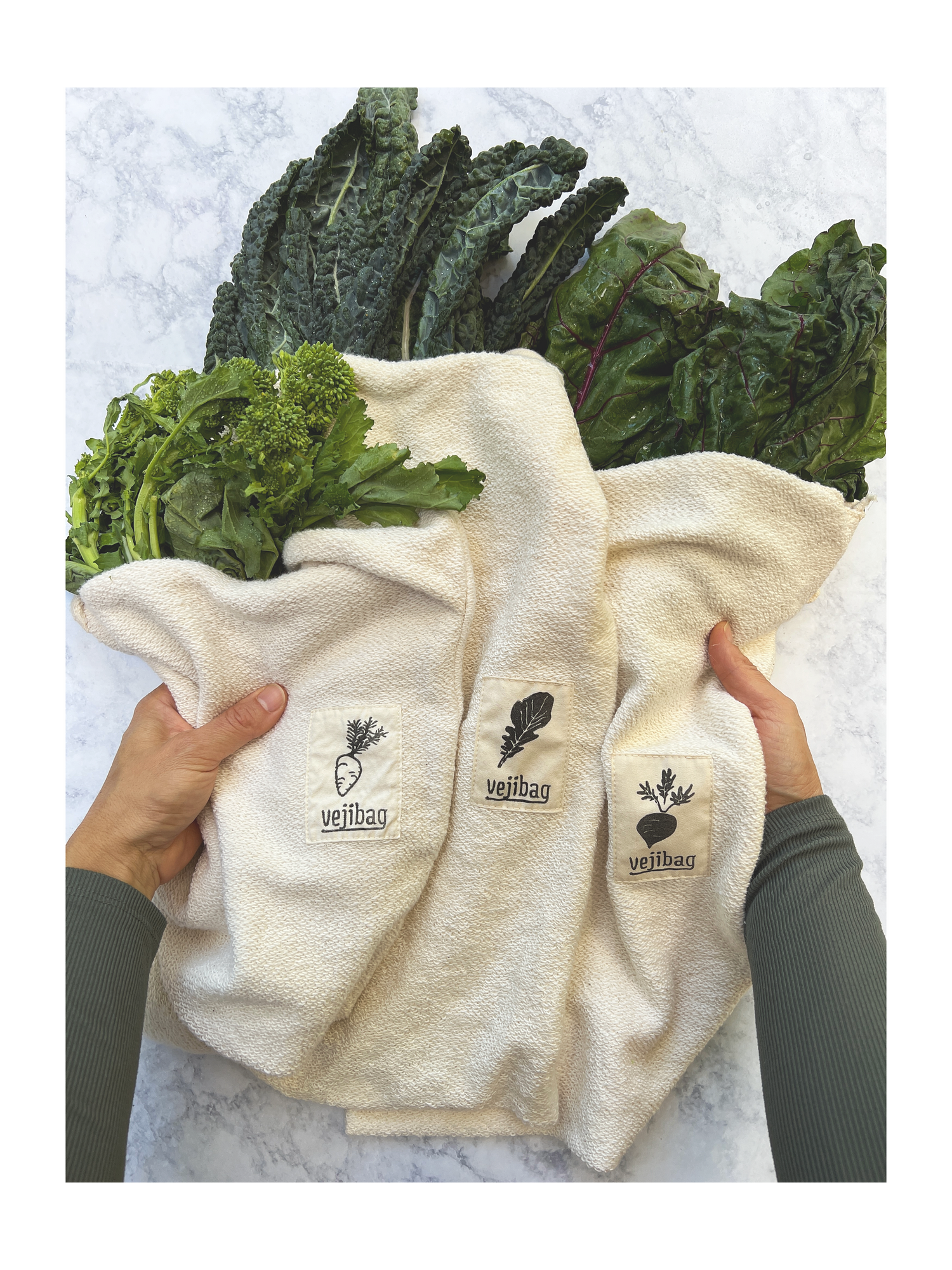 OUR STORY
Created in 2013 by Sally Erickson, Vejibag was born out of necessity. Sally needed to keep veggies as fresh as possible, from the time they were picked in her year-round Eastport, Maine greenhouse, until they were taken home by customers from the local co-op market. It was also important to her to do that without creating plastic waste or using toxic chemicals.
After some research, Sally discovered what produce managers in grocery stores have known for a long time. Moisture-loving vegetables keep best in a cool damp environment. She found that this concept has actually been practiced for generations - many of our grandmothers wrapped vegetables in moistened tea towels or burlap to keep them crisp and delicious. So, Sally combined these two ideas into a handy organic cotton bag, eliminating plastic and coming up with a beautiful result: the Vejibag!
Sally prototyped the first bags in her living room and started sending out all her greenhouse grown greens and other vegetables in reusable cloth bags. Delighted customers picked up their orders from the market and gratefully returned their empty bags the following week.
Sally's idea for Vejibags really caught on locally, leading her to collaborate with a group of local Eastport women to start sewing the bags in their own homes. This cottage industry supported the workers making the bags and allowed Sally to further evolve the principles that would become the foundation of Vejibag, creating a sustainable business model that looks out for everyone.
SHOP NOW